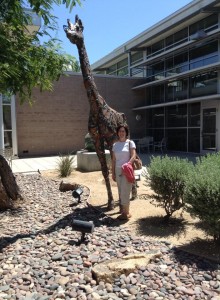 Our Youth Director visited the Palm Desert Public Library in California in June. Their young patrons were "Reading to the Rhythm" too. They also have a giraffe (on the grounds)  instead of a toy one, which we lovingly named "Spotty".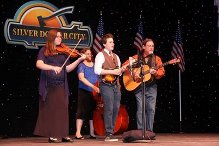 Hawf Family String Band will perform
Tuesday, July 21, at 11:00 Library Community Room
Holiday World Tickets drawing and Pizza Party will follow.
            Ancestry.com FOR FREE 
Only from inside the library, using our computers or yours